Navigating the Choppy Waters of Refurbished Products
Details

Written by

Tracy Scott

Category: Articles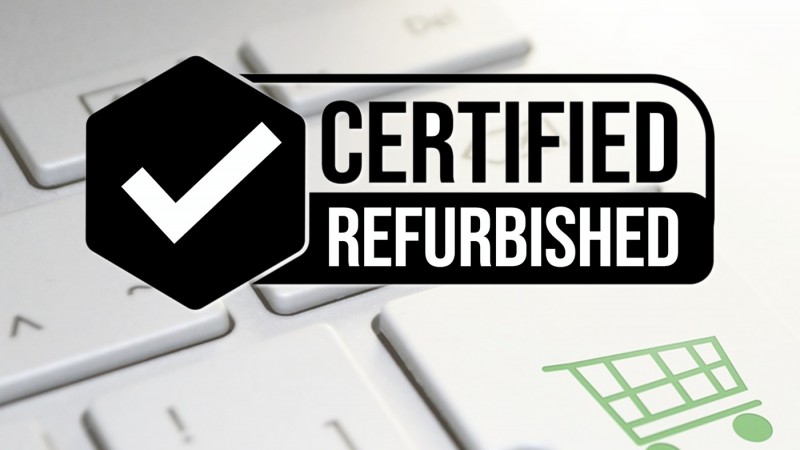 As frugal consumers sail through the vast ocean of coupons and promo codes, the captivating sirens of the refurbished racket begin their enchanting serenade.
While promises of deep discounts and high-quality sound like a beautiful symphony, these faux melodies can shipwreck expectations on the rocks of disappointment.
Websites can pop up overnight claiming to offer deep discounts on popular products.
Fortunately, it's possible to recognize the illusion and avoid falling for a scammer's intoxicating promises — no earplugs required.
(Alex is sitting at his computer, browsing the website of a refurbished product retailer. His friend Sarah walks into the room.)
Sarah: Hey, Alex! What are you up to?
Alex: Oh, hey, Sarah! I'm checking out this website that sells refurbished items. They have an amazing deal on that computer I've been wanting to buy.
Sarah: That's great! Make sure it's not a scam.
Alex: Ha ha! Don't worry. It's legit. They have a BBB Accredited Business badge on their webpage.
(Three weeks later)
Sarah: Did you get that refurbished computer yet?
Alex: Nah, not yet. (Sigh) I haven't received shipping confirmation, either. I'm getting worried.
Sarah: Hmm, that's weird. Have you tried calling their customer support?
Alex: Yeah, but all I got were excuses. They said they're understaffed. But they promised my item would be shipped soon.
(Four weeks later)
Sarah: Still nothing? Alex, they have no intention of shipping your item. This is a scam, plain and simple.

How Refurbished Product Scams Work
Websites can pop up overnight claiming to offer deep discounts on popular products. They often include fake images, bogus Better Business Bureau badges, and phony customer reviews, all designed to get you to pay for a nonexistent refurbished product. While you might receive a written order confirmation, you'll likely never receive a legitimate shipping notice since there's no product to ship.
Attempts to follow up with the retailer are met with excuses. Eventually, the website disappears, the phone number no longer works, and emails to customer service are returned as undeliverable.
How to Avoid a Refurbished Product Scam
Don't let the allure of a good deal override your good judgment. Stay safe when shopping for refurbished products by:
Buying directly from the original manufacturer since they typically set a higher standard for reconditioning their own products.

Confirming what a third-party reseller means by "refurbished."

Asking about shipping timelines and return policies before placing an order.

Getting a copy of the refurbished product warranty in writing. Otherwise, you might be unknowingly buying a product as is, which means you're on your own if it breaks after you receive it.

Paying with your credit card since it's easier to dispute charges if it's a scam.
If the company you're considering cannot answer your questions before you place the order, you might be better off shopping elsewhere.
Do you suspect a refurbished product scam? Report it to the Federal Trade Commission.